We give you the tips you need for a successful service desk implementation. This will increase the efficiency of your business.
Register today, and try out our Service Desk for 60 days! It's free and with absolutely no obligations!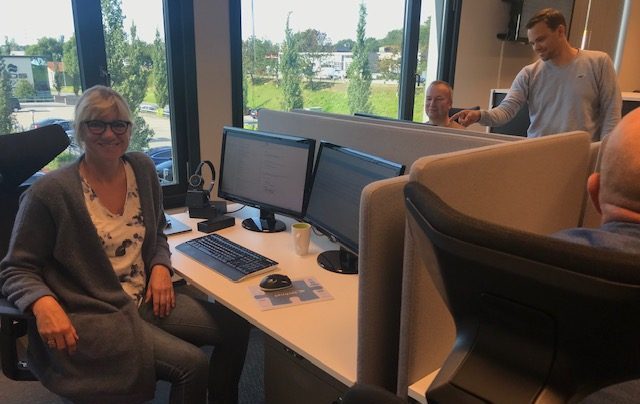 Gunn Garvik
Head of department Gunn Garvik gives you good tips on implementing Service Desk in your own organization.
After many years of experience implementing our
Service Desk
, I will give some considerations when it comes to the introduction of Service Desk in the organization.
My experience
My experience is that some departments refuse to use a system that provides a better overview of all inquiries.
Often it is a coincidence who gets a quick follow-up of an inquiry. We humans are different and many have their own ways of handling a case. The customer who shows up at the door or asks you in the canteen often resolves their inquiry more quickly. That's how it is.
With an inquiry system, you can classify, categorize and prioritize the cases that come in, so that each customer receives a more correct treatment in relation to the type of inquiry. This gives a better overview of all types of inquiries and not least but most importantly satisfied customers.
It is often difficult to choose a
Service desk
system that is suitable for the corporate IT department, HR, Communication, transport, Reception, etc. Some people worry because the introduction of a new system takes a long time to build work processes, training at the same time becomes expensive when implementation takes a long time.
Successful implementation of a Service desk
Below you will find 7 steps for a successful implementation of service desk, that streamlines implementation.
Choose a Service desk system that suits your organization, is flexible and can be expanded with multiple departments.
Choose a system that has the most automated work processes possible, this will allow faster deployment in the department.
Prepare a good project plan with deadlines for milestones with set dates, which the department has agreed on prior to start-up, where there is no room for deferral.
Start by setting up single sign-on for case managers and automatically registering cases to dispatcher or team in the Service desk.
Take small steps within the ITIL framework in the beginning. Apply classification of issues such as incident, service, and access
Prepare a Service Manual for the Service desk system. The Service desk  department manager must agree on how the working method of case management should be in the system.
Run an acceptance test of the Service desk system, and a knowledge test with the individual case manager before starting up.
This will secure a successful Implementation of service desk.
Good luck with the introduction of Service Desk.
Register today, and try out our Service Desk for 60 days! It's free and with absolutely no obligations!