We have written about ITIL 4. You can read the article here.
There we wrote about how the focus of ITIL 4 is to create real values. Through products and services to external and internal customers.
We will now proceed to look at what ITIL 4 means by value streams and value chains. In what is generally referred to as the service value system.
The service value system
There is little reason to produce services that no one wants or wants. The idea of ​​a value system always starts with having some customers. And their wishes and requirements. Or you see the opportunity to create new valuable services for existing or new customers.
The value system encourage organizations to have a conscious relationship with all the parts that contribute to creating value. In the form of services to external and internal customers.
Values ​​are best created in collaboration between the customer and the supplier. Where the customer becomes a partner in the development of values.
We will take a closer look at how value chains are at the heart of the service system. The service system also includes management, management systems and routines. As well as all 34 ITIL practices and continuous improvements.
Value Chain
The value chain is thus the core of the value system, and consists of 6 activities. From the start and through the creation of added value services.
Plan

Plans, portfolios, architectures, standards, routines and more. Used in the production of services.

Collaborate

How the organization is responsive to signals and information from stakeholders outside the organization. Such as users, customers, suppliers and regulators. Therefore people working on this should understand concepts such as user and customer experiences.
Design and transition

This activity concentrates on how to shape new and change existing services in the idea phase. eople who work with this should have a deep understanding of what adds value. Also measured against the cost, risk and quality needed to achieve value.

Obtain and Build

The activity deals with the components needed to build the service. This can be software development, infrastructure setup, purchasing of components and more. The organization needs people with technical expertise. And work on methods such as Lean, Agile, DevOps and project management.
Deliver and support

Here the focus will be on the quality of delivery. Consequently they will monitor services and infrastructure, create reports, analyze problems and deal with nonconformities.

This is probably the activity that you usually associate most with ITIL.

A clear understanding of customer expectations and how to prioritize tasks to live up to this is important in this activity.
Improve

Ensure continuous improvement ithrough continuous improvement plans, and other initiatives aimed at constantly improving services.
Although we refer to the activities as a value chain, there is no set order for the activities. Not all are active in a value stream. And you can go back and forth between activities.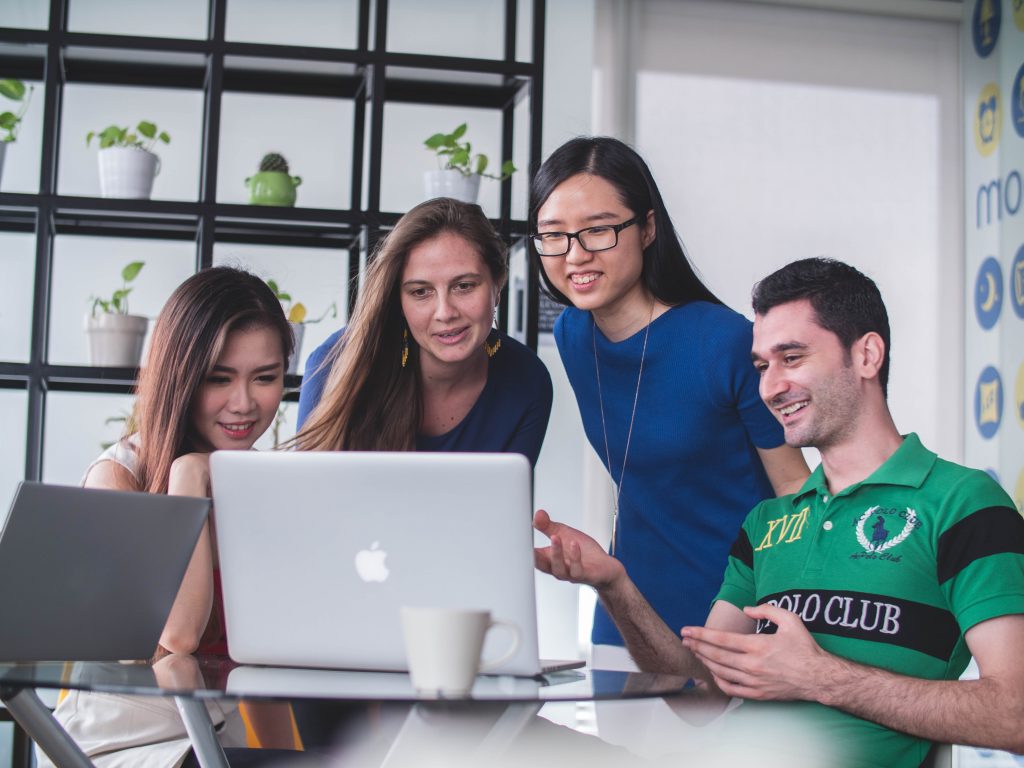 Photo by Mimi Thian on Unsplash
Value streams
Organizations create, consciously or unconsciously, value streams to perform specific tasks or respond to a specific situation. These are specific combinations of activities in the value chain and supported by ITIL practices (or ITIL processes). A value stream is the total customer perceived value of a service. And is shaped by the various activities in the value chain. As well as influenced by the other parts of the value system. Such as management systems, management and ITIL practices.
What are your value streams?
Normally, you will start to see it from external and internal customers' perspective. And identify what services they use or need in the future. The value streams are different for different organizations. And specified with different degrees of detail.
Start with your 2-3 most important services, and try to describe which activities in the value chain are active. And which practices are influencing them most. Perhaps some value system management, routines or management systems should change, to increase the value of the services.
So what does this value thinking give us in practice?
By being aware of how the activities in the value chain and the supporting practices affect the value stream, you can visualize where the value increases and where it does not for services you offer external and internal customers.
Do you see any clear improvement points in your organization?
Register today, and try out our Service Desk for 60 days! It's free and with absolutely no obligations!